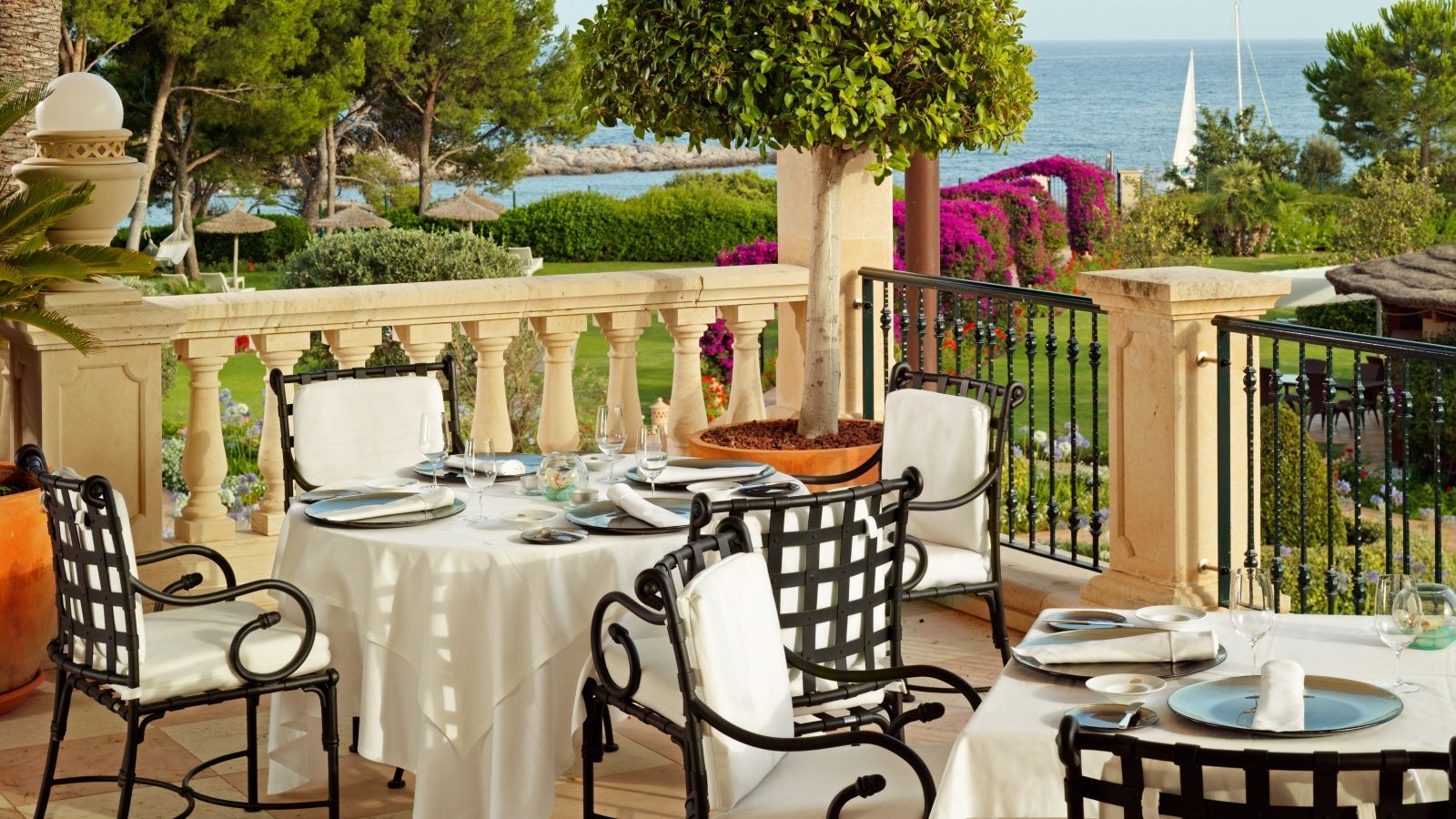 Terrace | Michelin Star Restaurant Es Fum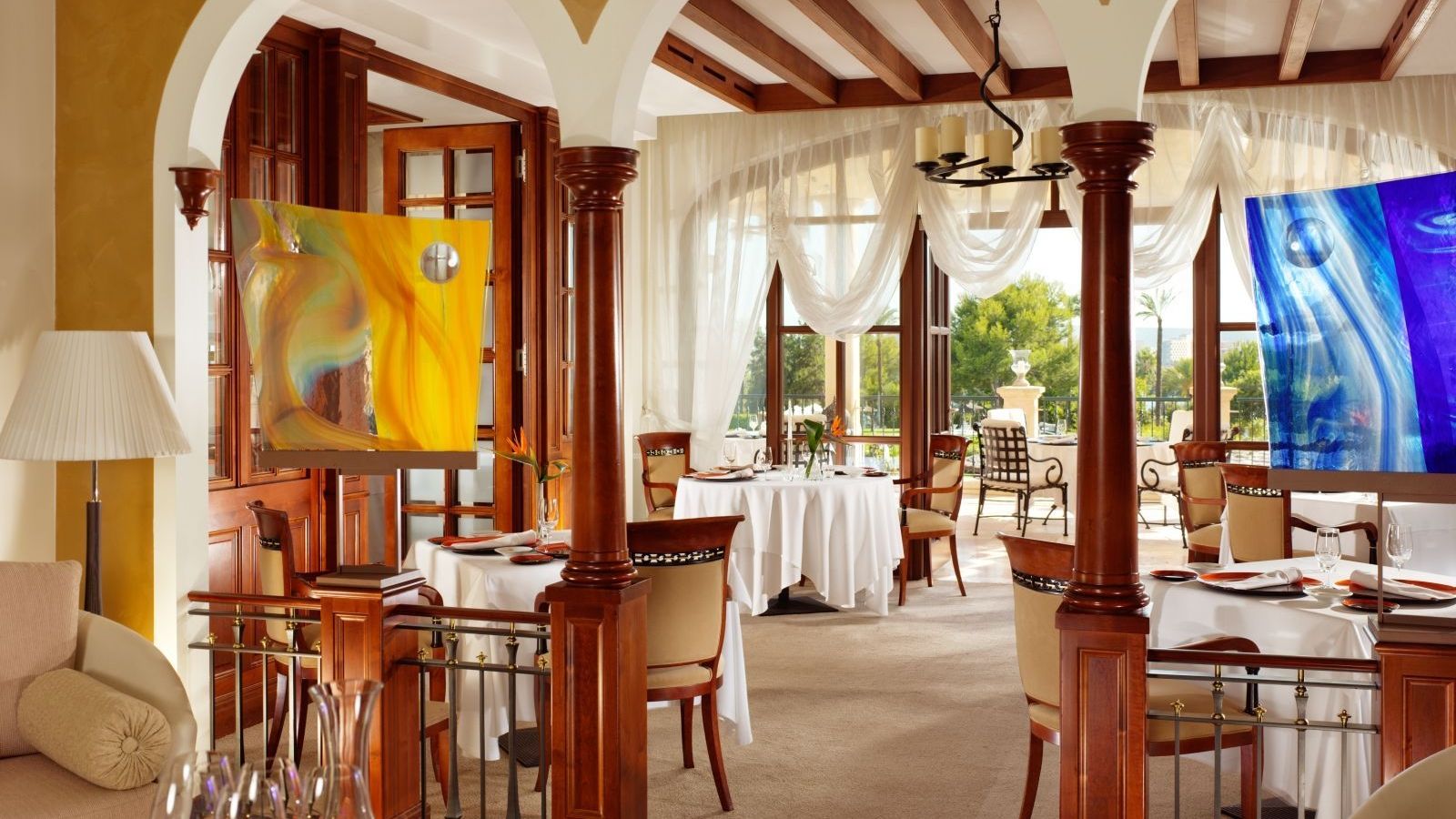 Restaurant | Es Fum Restaurant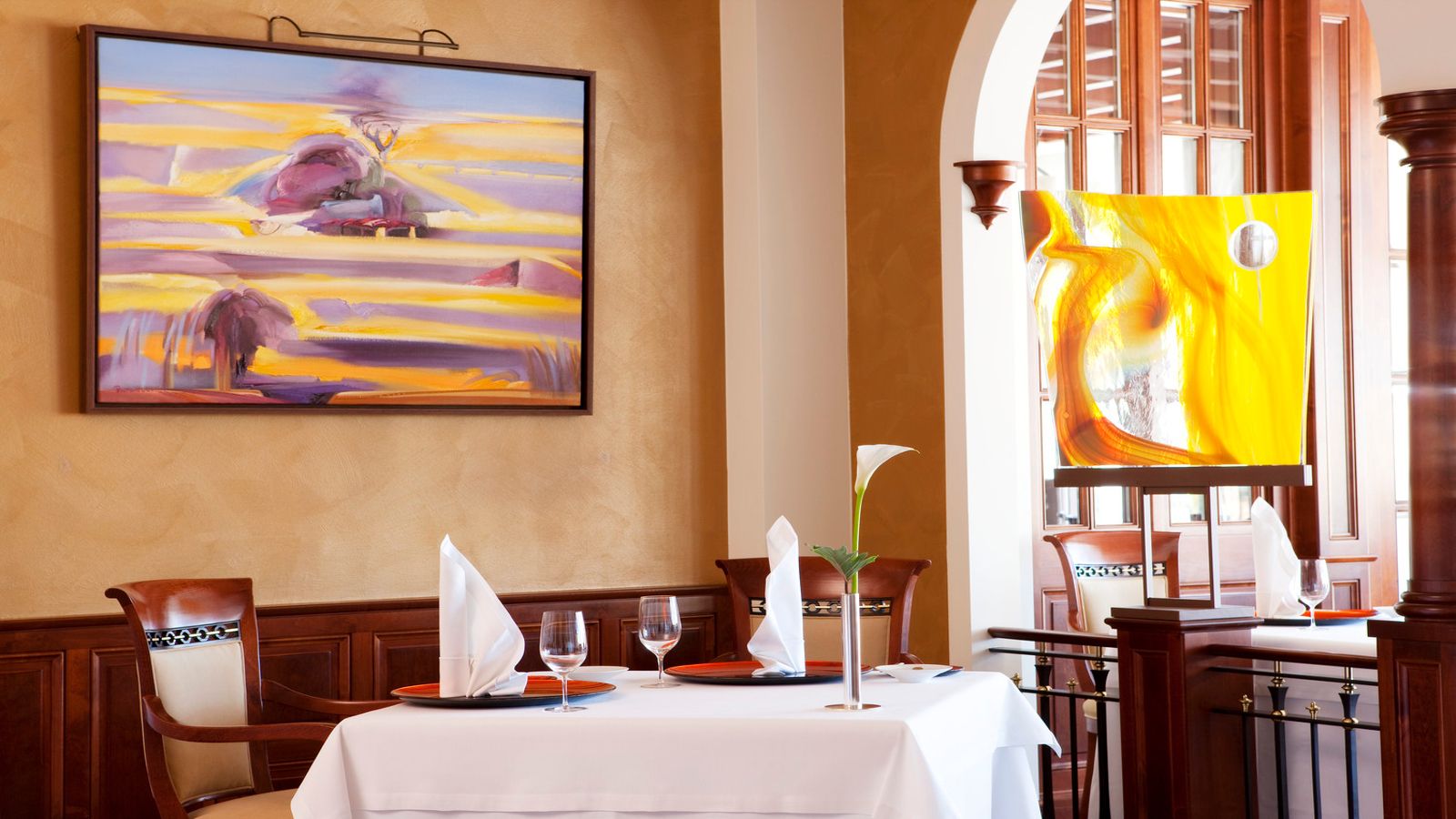 Restaurant | Es Fum Restaurant
ES FUM
*The Es Fum restaurant will remain closed from 17th October until 16th of March. We hope to see you next season.
Welcome to Es Fum, a culinary Pearl by Rafael Sánchez awarded with a Michelin star. By mastering the ingredients, our chef is proud of presenting you an array of exquisite dishes created according to season, and using only the freshest ingredients and the best quality ones. Enjoy his amazing creations in the terrace of Es Fum restaurant.
The restaurant Es Fum was award with a Michelin star in November 2011. Thanks to its creative kitchen with mainly regional products. The indoor room of the Restaurant Es Fum features an elegant design and artworks of Nils Burwitz. The food-dishes are made of high-quality products, like lobster or truffle.
The combination of loyalty to the classic kitchen and the experiments of new methods make Rafael Sanchez a unique cook. He produces traditional sauces by the classic rules, but boils by a modern manner, develops new combinations and tests new aromas. Every food-dish is flavored with his desire to experiment and contains his cook-philosophy.
The spacious terrace with a nice view over the garden and the Mediterranean Sea invites not only to enjoy an excellent dinner, but also for a cozy place in the sun.
RESERVATIONS
Reserve your table at the restaurant Es Fum via telephone or via email, calling +34 971 629 629 or writing to info.mardavall@stregis.com