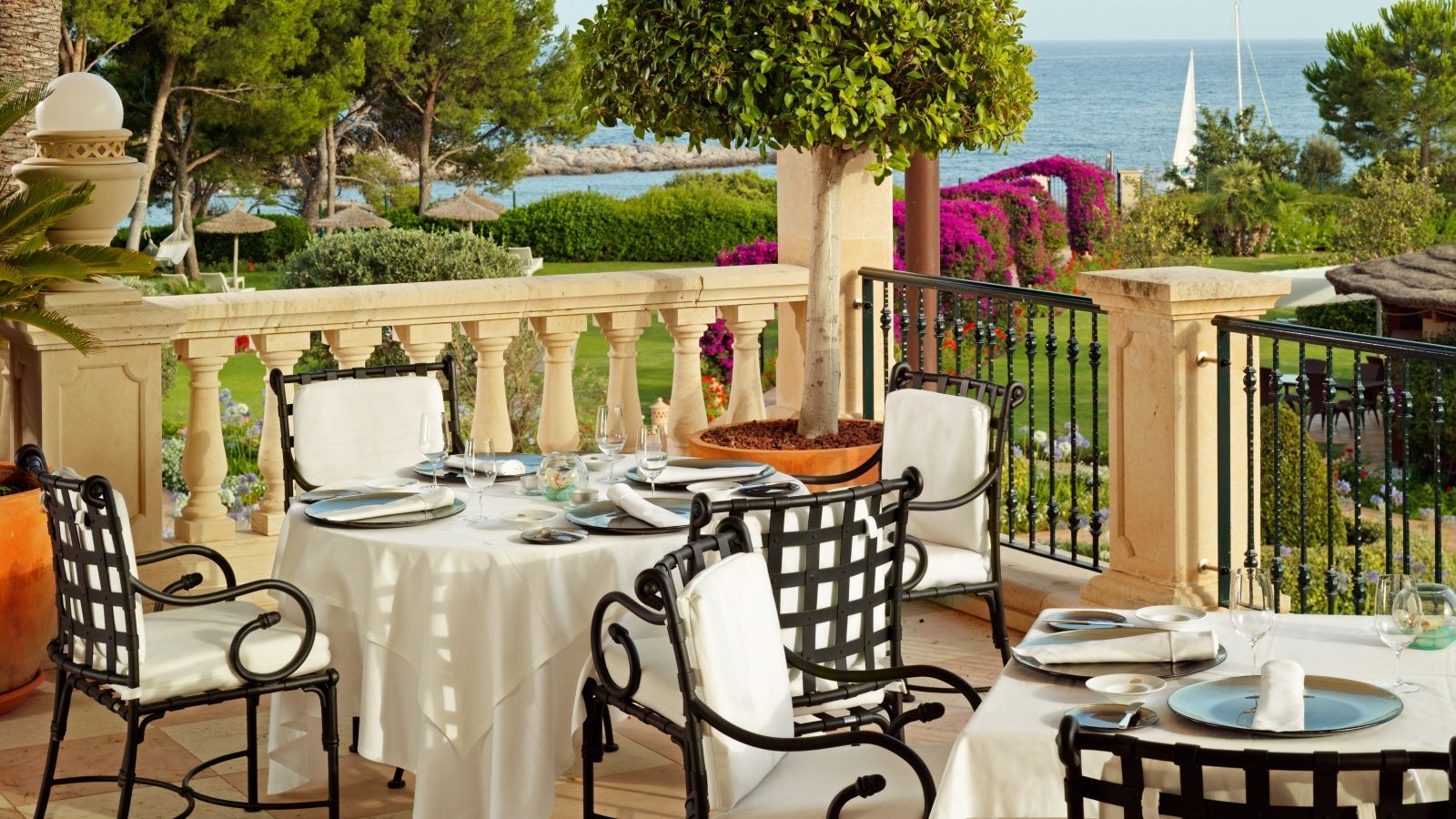 Terrace | Michelin Star Restaurant Es Fum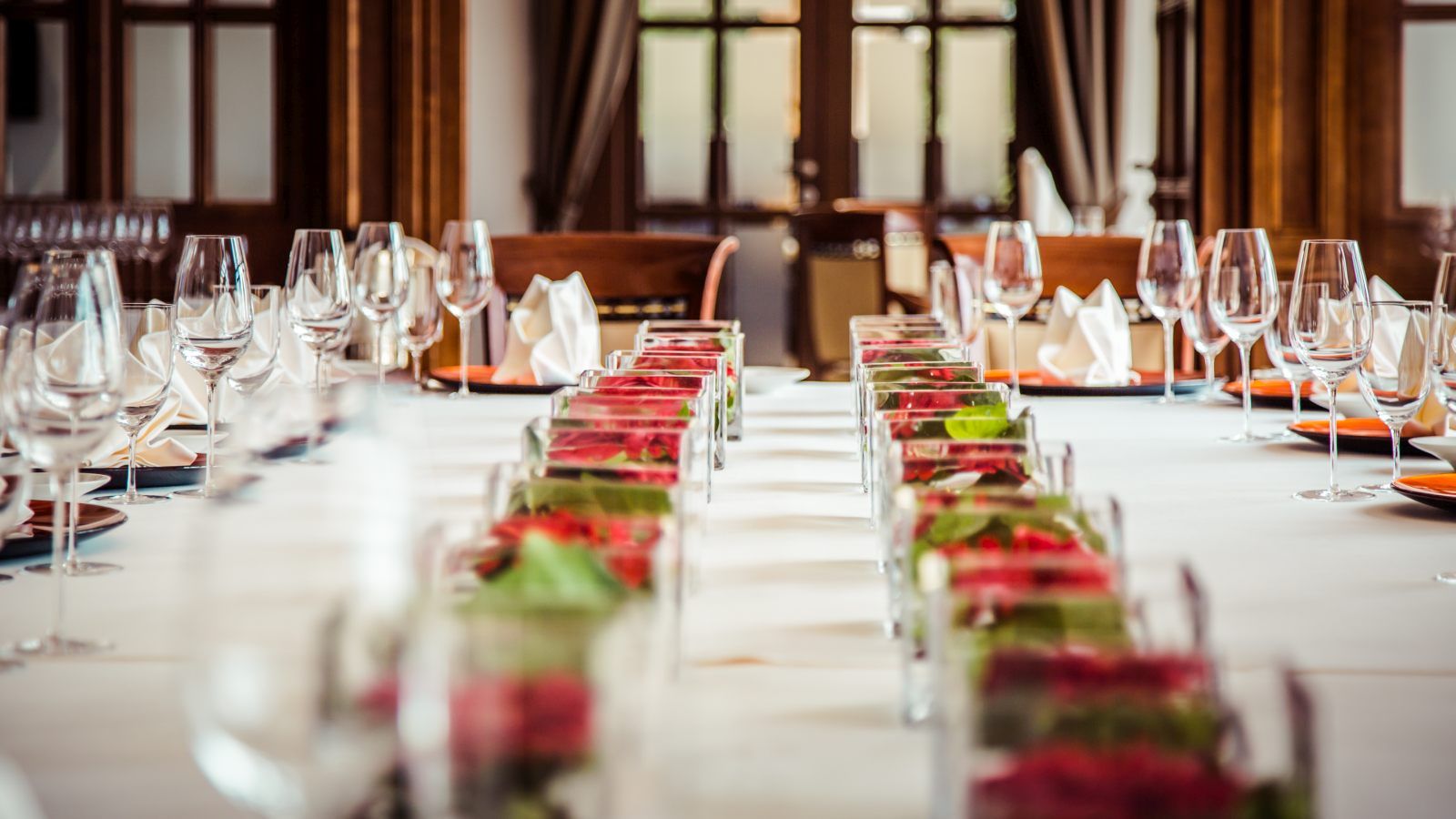 Restaurant | Es Fum Restaurant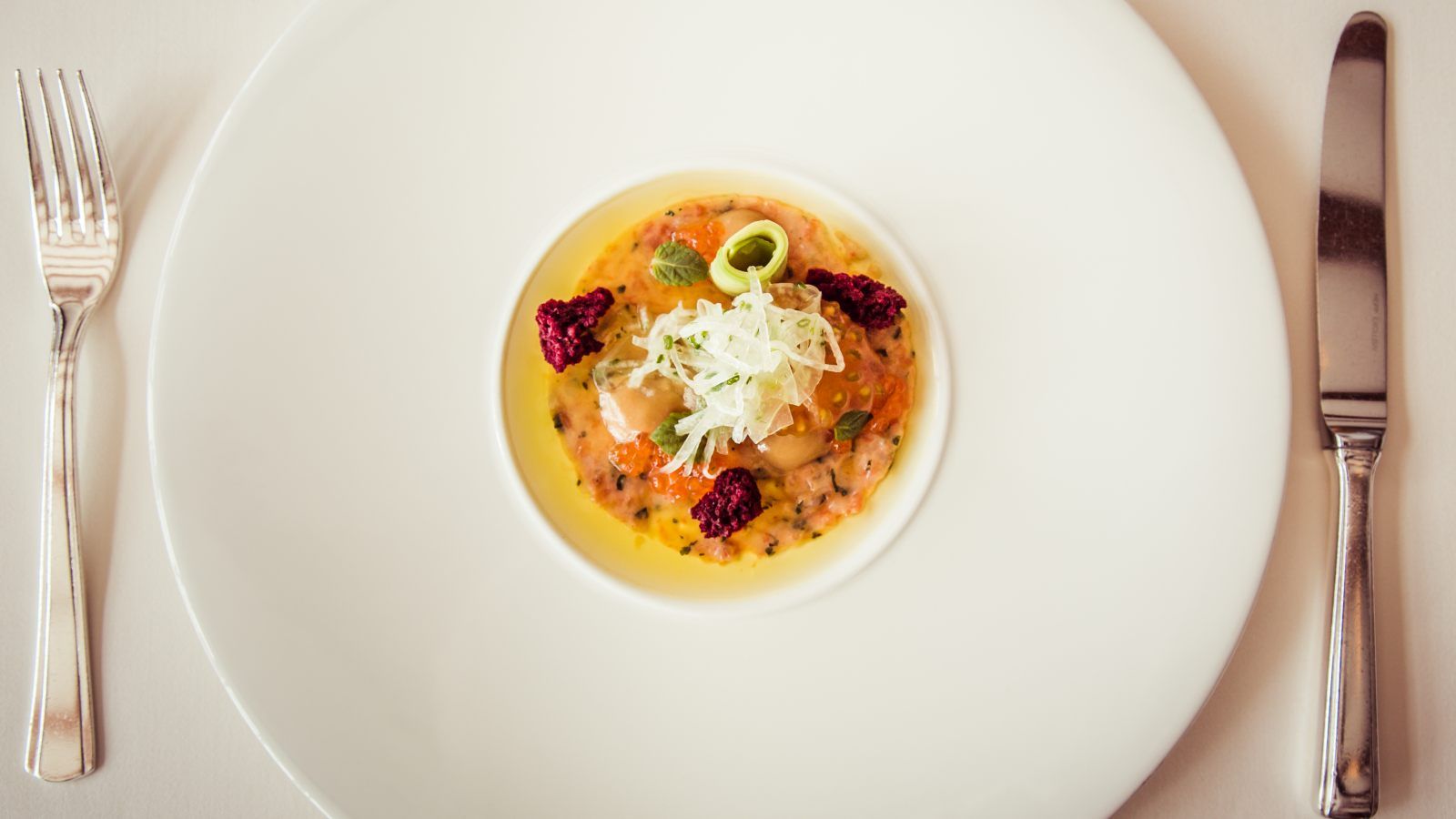 Tartar of red prawns with beetroot bread and ginger vinaigrette, Restaurant Es Fum Mallorca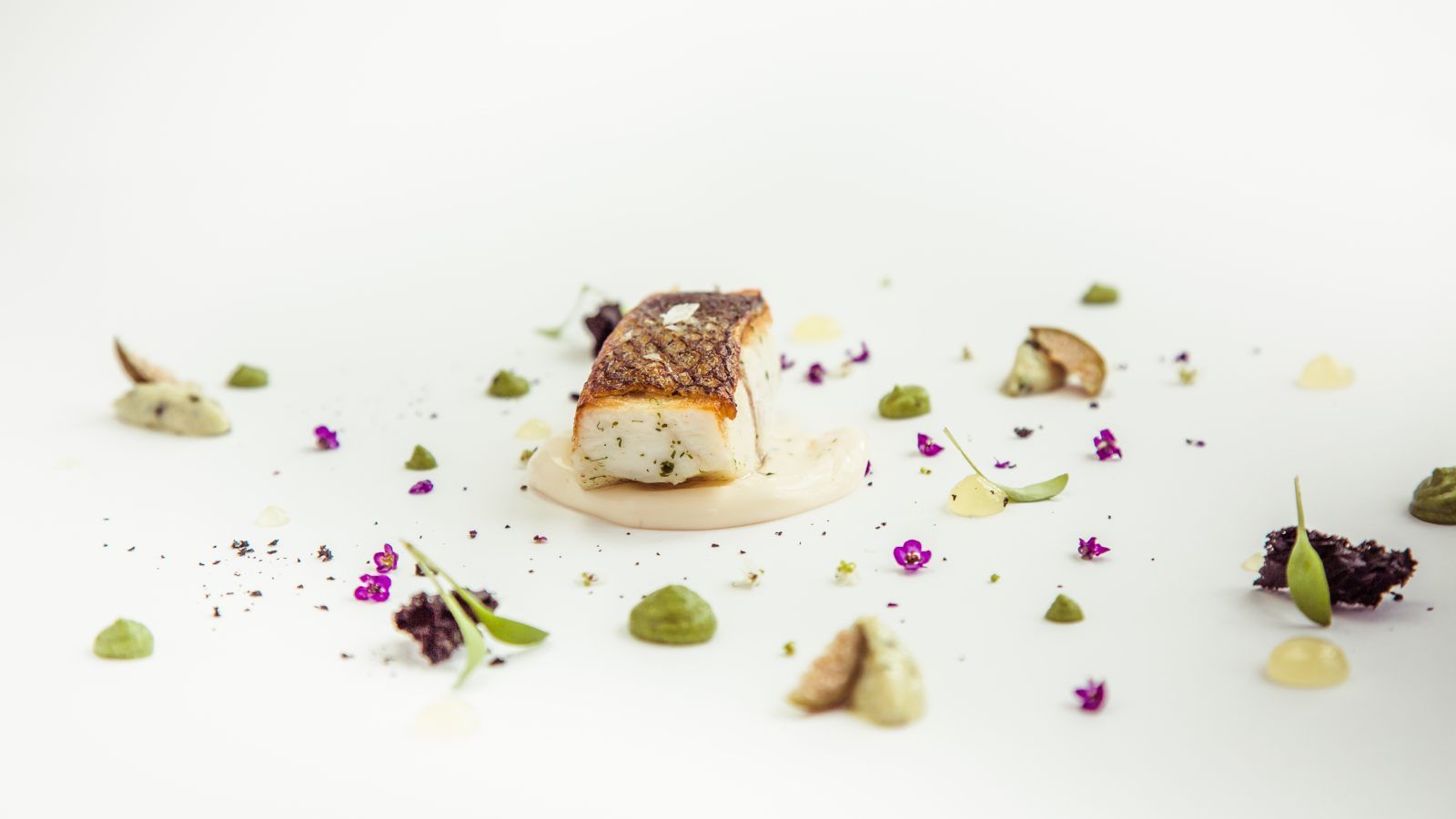 Filet of Sea Bass with beurre noisette, yuzu and capers, Restaurant Es Fum Mallorca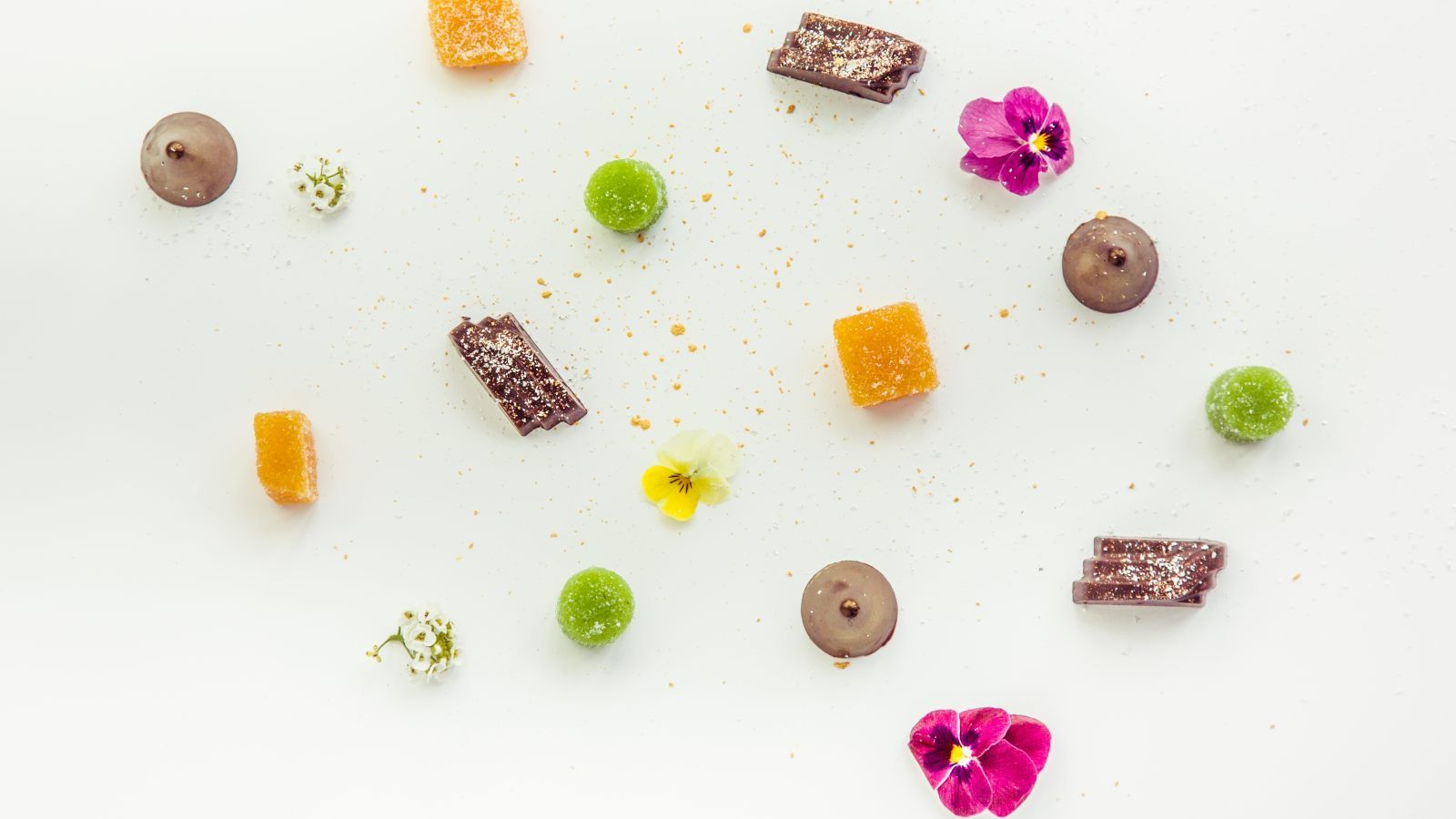 Culinary excellence at the Michelin Star Restaurant Es Fum Mallorca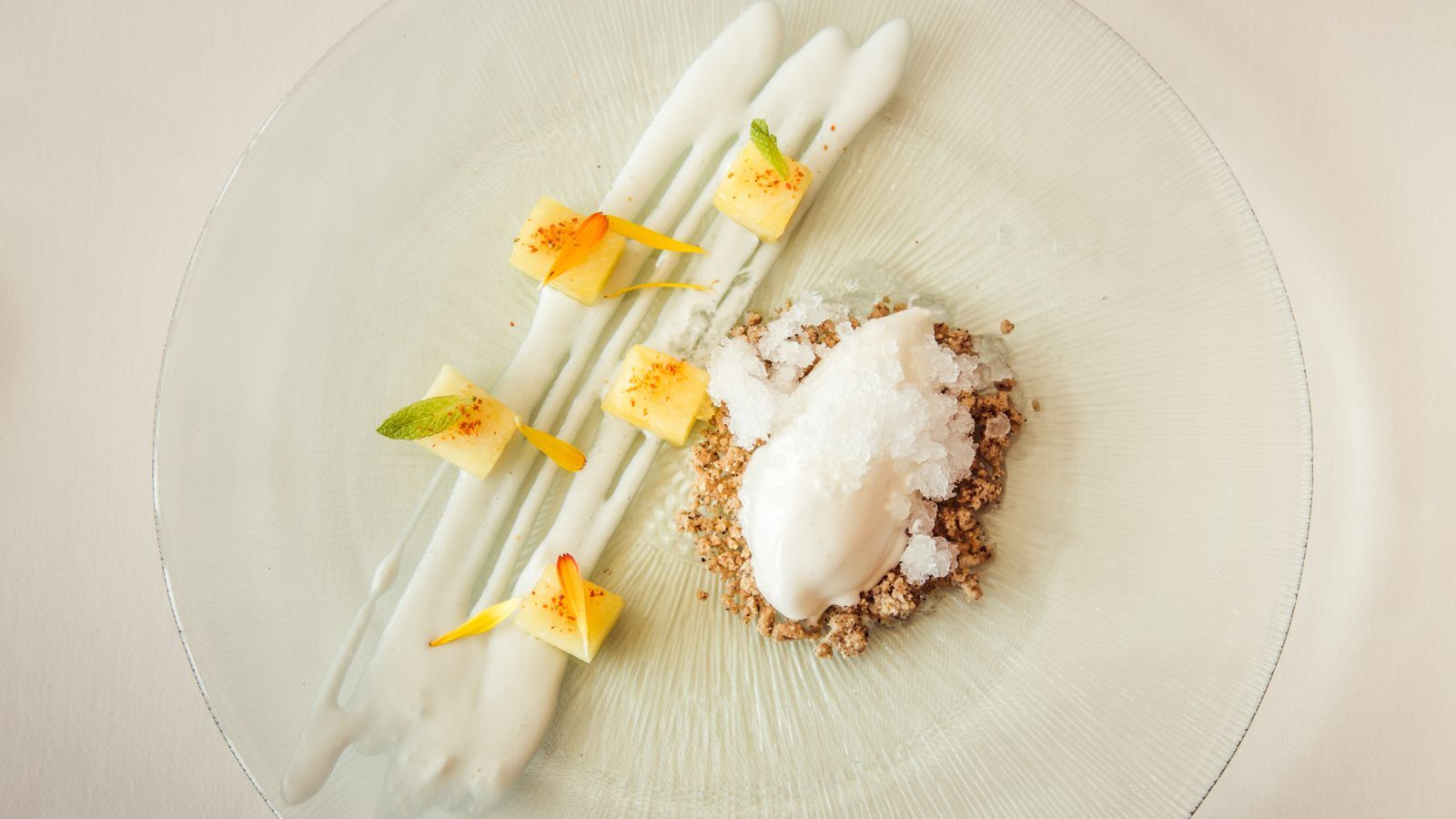 Thai Pinapple, Dessert at Restaurant Es Fum Majorca
ES FUM
Welcome to Es Fum, a culinary Pearl awarded with a Michelin star. By mastering the ingredients, our chef is proud of presenting you an array of exquisite dishes created according to season, and using only the freshest ingredients and the best quality ones. Enjoy his amazing creations in the terrace of Es Fum restaurant.
The restaurant Es Fum was award with a Michelin star in November 2011. Thanks to its creative kitchen with mainly regional products. The indoor room of the Restaurant Es Fum features an elegant design and artworks of Nils Burwitz. The food-dishes are made of high-quality products, like lobster or truffle.
The spacious terrace with a nice view over the garden and the Mediterranean Seainvites not only to enjoy an excellent dinner, but also for a cozy place in the sun.
RESERVATIONS
Reserve your table at the restaurant Es Fum:
Thursday to Monday

7:30 PM - 22:30 PM